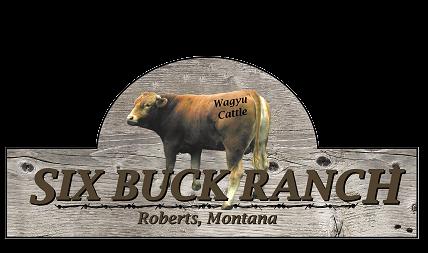 Take the bull by the horns!

Size matters,

Go Red!


Benefits Of Red Wagyu

Higher Birth Weights, Weaning Weights, Larger Rib Eye Area,

Reduced Backfat and better fleshing ability on grass.




Purebred Red Wagyu Cows

We are currently working on expanding our cow lines and will have some available in the future.

They are excellent mothers and produce vigorous and fast growing calves.

Red Wagyu are also known as Akaushi and Kumamoto Red's.  Their origin is in Kumamoto Japan which is located in the middle of Kyushu island.  In 1976 two Akaushi (Kumamoto red) bulls were imported into the US by Morris Whitney.  They were Rueshaw (Japanese Akaushi National Champion) and Judo.  A second shipment in 1994 included Shigemaru, Tamamaru, Hikari and 9 females. Koke Next Step was sired by Shigemaru and out of Englewood Miss 801 E who was sired by Rueshaw.  Our Hikaru bull is out of Koke Next Step and sired by Hikari.  Umemaru 31U is also out of Koke Next Step, sired by Umemaru who was sired by Hikari and out of Kaedemaru.  Kaedemaru is out of Dai 3 Namiaki which is one of the 9 females imported in 1994.

Red Wagyu contain a higher amount of monounsaturated fat than saturated fat which can lead to lower cholesterol and improved heart health, just like the black Wagyu. They have more marbling than other breeds of cattle, which gives you that tender, juicy, buttery-flavored beef that you just can't find anywhere else.

In Japan, cattle breeds are divided into two kinds.  The first is dairy cattle, which include Holsteins and Jerseys and the second are referred to as Wagyu.  There are four breeds of Wagyu cattle, Akaushi (reds), Kryoshi (blacks), Japanese Polled and Japanese Shorthorn. 

All of our red Wagyu are 99.22% purebred and since they are a "different type" of Wagyu they will produce a certain amount of heterosis when bred to black Wagyu.


Koke Next Step

Our Foundation Cow

Akimaru

Full Sister to Umemaru 30U

Shikaru

Full Sister to Umemaru 30U

Shikari

Full Sister to Hikaru







Full Blood Red Wagyu Bulls

These are ET Red Wagyu bulls that were imported from Australia.

#21 is Hikari, Shigemaru, Tamamaru and double Dai 8 Marunami.

#23 is double Hikari, double Shigemaru and Dai 8 Marunami.

Both bulls are free of all genetic disorders.

#21 Tamaushu

Export quality and a very limited amount of flush quality sexed semen is now available.





31 z

This is our newest addition, he was born July26th 2012 and is only 3 weeks old in these pictures! Still growing fast and looking good!

Click on the pics to super size!


Tamaushus first calf crop!

His first set of calves started arriving in August of 2013, this is a purebred red bull calf at 2 1/2 months old.  Very thick and fast growing!  Don't miss the opportunity to purchase semen from this bull!

Click