Click here to add text.











   Black Wagyu











Kobe Mizutani has been instrumental in increasing our






  full blood herd.  She is a nice blend of Tajima and






  Fujiyoshi lines and has been flushed to Sanjiro 3,






  Takazakura, Kitaseki and our Hirashige bull.  Her daughters will






  then be bred according to the Japanese rotational breeding






  plan to create well balanced cattle that should do well






  in the cow herd, as herd sire's or in the feed lot.  






  We also have high percentage purebred Wagyu that are all






  black genetics and some with a touch of red genetics, but






  are black in color.  Check out our "for sale" page to see the bulls
                                     that are available for spring breeding.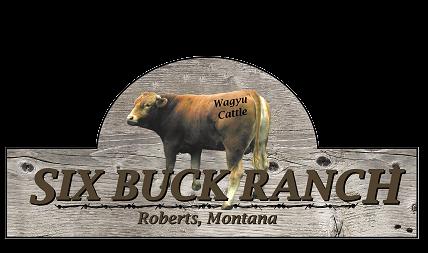 Kobe Mizutani is sired by Kenhanafuji ( an Itohana son) and out of Heatherkuru, a full sister to Shigeshigetani.

Domestic quality embryo's available.  Katie is now 17 and still flushing. The last 3 flushes resulted in 35 embryos!  Not bad for an older gal!






We will add more pictures when the weather clears up!

Click on pictures to super sizeClic

k here to add text.



Mikita is a Kitaseki daughter out of Kobe Mizutani

She is very well put together and is expecting her first calf the fall of 2013.